Titanium Bolt Shroud for the Ruger Precision Rifle (NOW OFFERING CUSTOM ENGRAVING)

Titanium Bolt Shroud for the Ruger Precision Rifle (NOW OFFERING CUSTOM ENGRAVING)
Titanium replacement Bolt Shroud for the Ruger Precision Rifle.  Highest quality, lightweight, extremely durable. Made in USA

Custom engraving available.  You choose your design.  We will work with you to make it happen.
       * Extremely durable.  Chemical and Abrasion resistant.

Replaces the original plastic shroud. 

Note: Does not contain storage for bolt disassembly tool or trigger adjustment tool. 
Not available for international shipment

Engraving examples available on Black Anodized Aluminum or Titanium shrouds. Image is White on Black for Aluminum and Black Text on Titanium. Choose existing or create your own.  
You can also customize our premium offering...the "Don't Tread on my RPR" design which was commissioned exclusively for us.  Add your first name as the puff of smoke out of the barrel and choose your own text for above and below the line.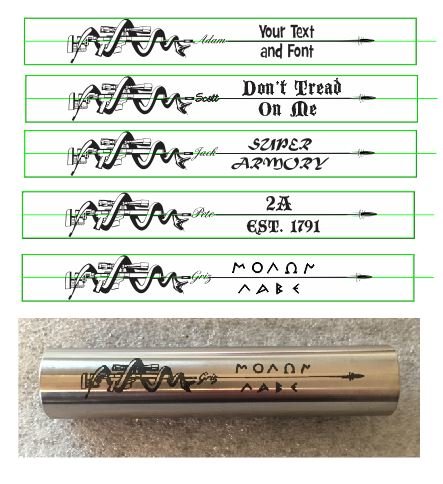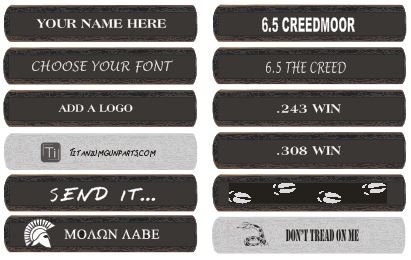 \


Ruger Precision Rifle is a product of Sturm, Ruger & Co., Inc