Scope Level. Make that mile long shot! "1760 or BUST" 30mm, 34mm or 25.4mm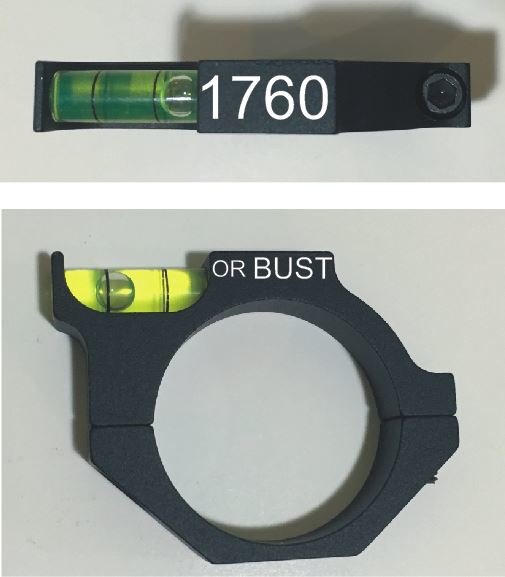 Scope Level. Make that mile long shot! "1760 or BUST" 30mm, 34mm or 25.4mm
A bubble level is a must for long range precision shooting. Used to ensure your rifle is perfectly level eliminating potential error when rifle is canted.

Laser engraved with "1760" on top and "or Bust" on the side as shown.
Color: Black

Material: Aluminum
Size: 30mm, 34mm or 1 inch (25.4mm) Please select for your tube size.