See All Nite – Rail, Tritium Lit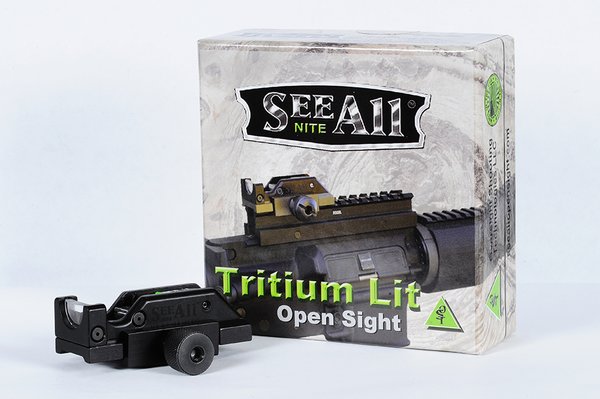 See All Nite – Rail, Tritium Lit
Click for an actual view thru a See-All Open Sight

The See All Nite Rail Site is a one-piece, Tritium lit open sight that can be attached to virtually anything with a rail. It is the first of its kind in open-sight shooting technology: an open sight that allows the shooter to see both the target and the sight itself in perfect focus, simultaneously. It's designed to have a range of about 100 yards, since the target is viewed with the naked eye. The use of Tritium enhances its effectiveness in low-light situations, and requires no batteries. It has an adjustment range of about 150 inches vertically and 150 inches horizontally at 100 yards.
Fully designed, manufactured, assembled and packaged in the United States.
Each See All Nite Site comes individually boxed and includes hex wrenches for mounting and for sight adjustment, and a full set of instructions.
30 Day – 100% Money Back Guarantee with original proof of purchase &

Lifetime Replacement on Materials and Workmanship
If the original owner has a part break for any reason, it will be repaired or replaced at no charge.